SketchUp Drawing
This is a drawing I created of a vignette idea to showcase a new terrazzo product in an upcoming Alkusari Stone catalog.
SketchUp Drawing
This is a drawing of the Alkusari Stone Showroom that I created while redesigning it. This drawing helped me work out details such as chandelier placement, stone table placement, and new ideas for laying out the principal stones in the main workspace of the showroom.
SketchUp Drawing
This is a SketchUp drawing I created of a stone pendant chandelier that currently hangs in Alkusari Stone's Austin showroom. I helped in determining the size and stone type of the pendants to best suit the aesthetic and proportion of the showroom. Then, I sketched different ideas of how and where we could use these pendants in our showroom. Finally, I landed on this 20 pc chandelier with a tiered layout to create a visually striking focal point in the main area of the showroom. I then drew a SketchUp model to assist our installer with exact measurements and layout for installing the piece.
SketchUp Drawing
These are drawings of bottles I designed for Alkusari Stone. They double as client gifts and vignette accessories for photoshoots.
SketchUp Drawing
This is a drawing of a bathroom floor layout I design to assist a client in their stone selections.
AutoCAD Drawing
I created this AutoCAD drawing for a client who wanted to scale up an original Alkusari fireplace design to custom fit her space.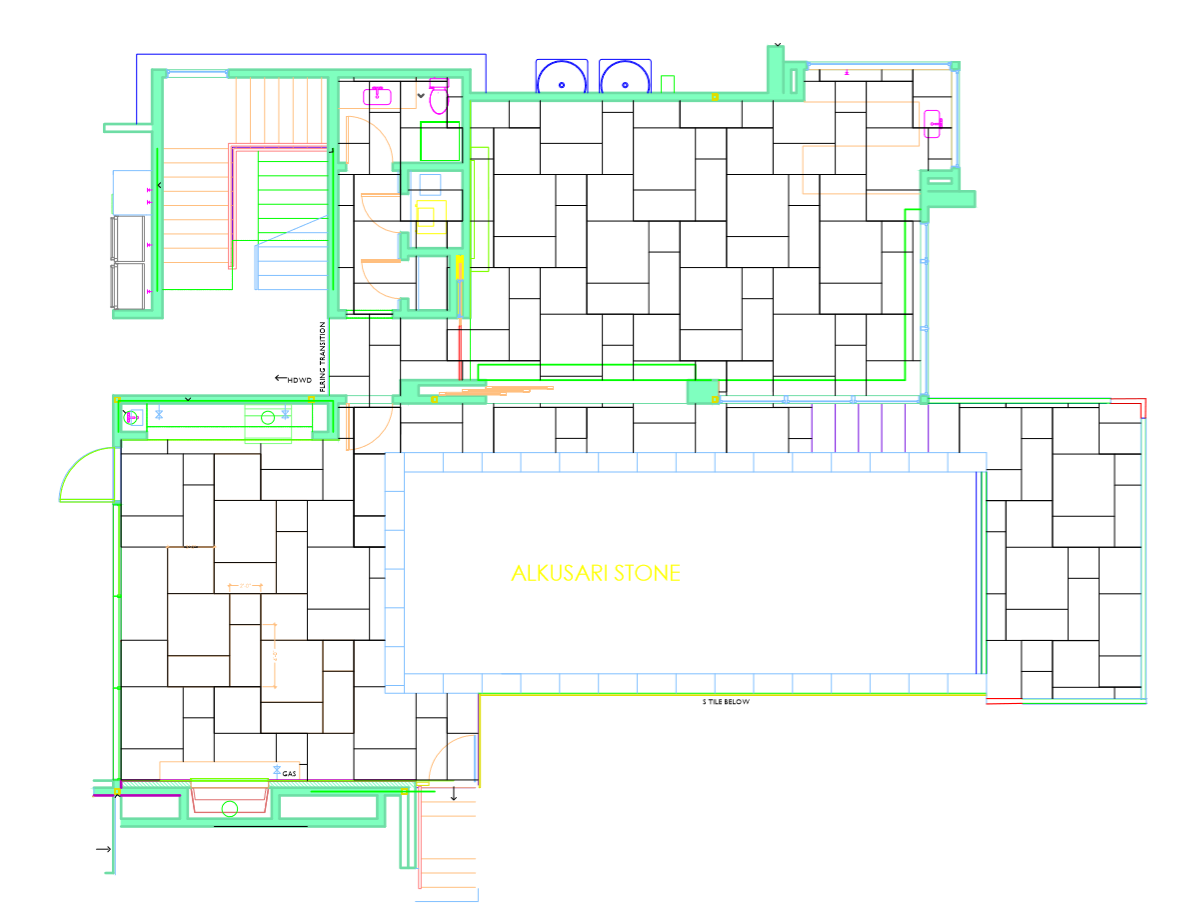 AutoCAD Drawing
I helped design and draw a custom pattern and floor layout for a local Austin interior designer and her client. The pattern was for a large exterior patio and pool area and involved large scale stone flooring at 48" x 48".
Sketch
This is a quick hand sketch of a bathroom tub idea for a client interested in a solid stone bathtub.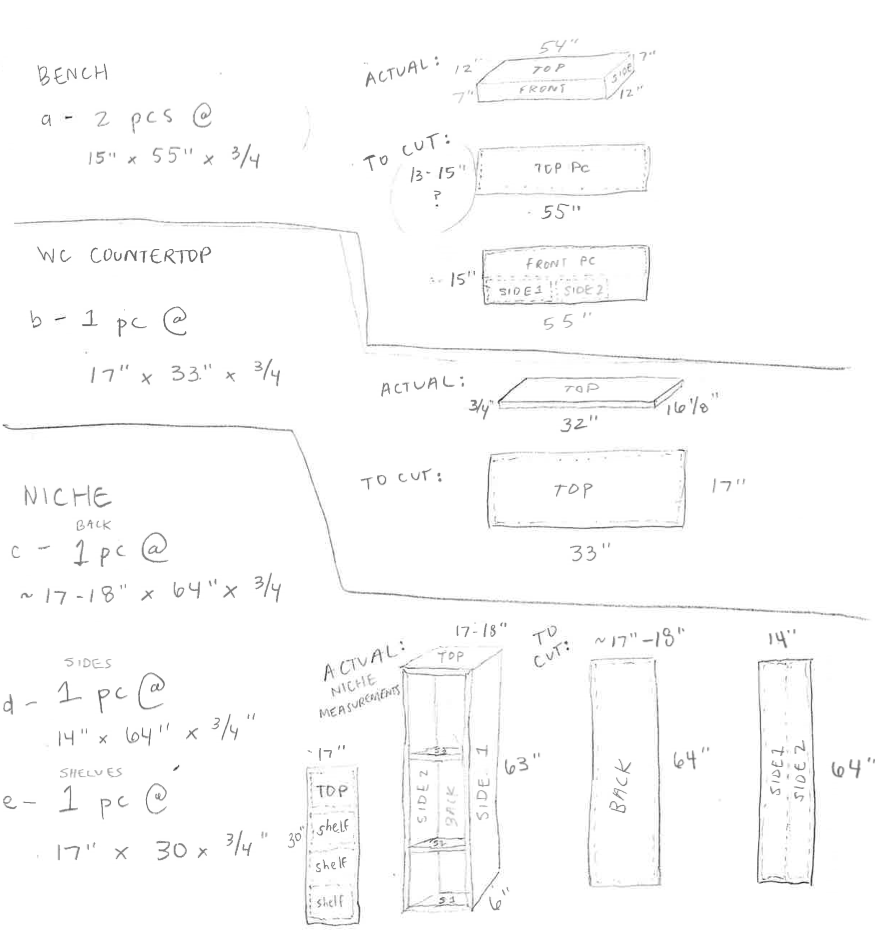 Sketch
Here, I bridged the gap between our client needs and our manufacturing by creating simple hand sketches.